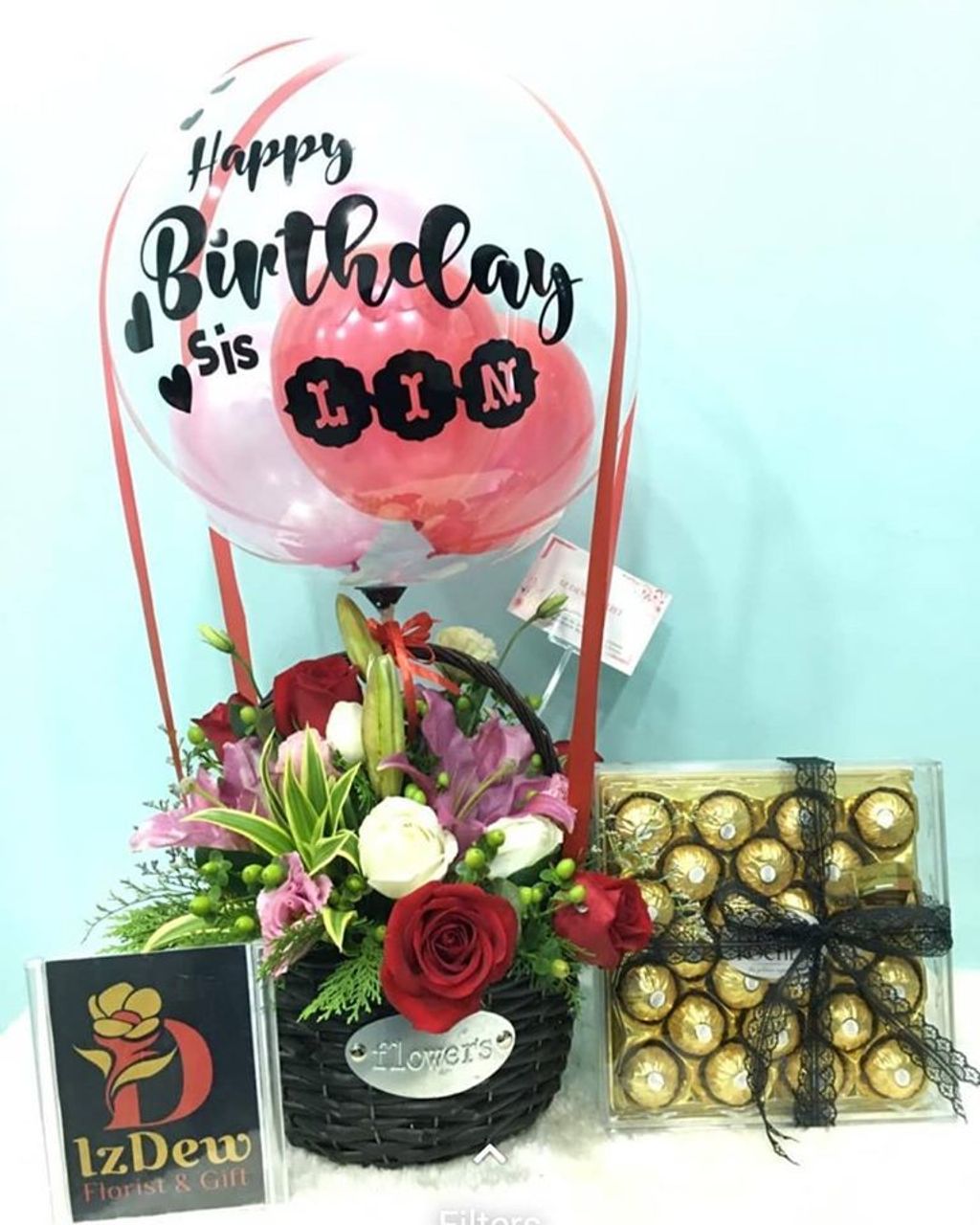 Code AB0014 : Air Balloon + Flowers & Chocolate Box
Air balloon arrangement with fresh flowers + chocolate box.
Please call or WhatsApp us @ 60122576260 (Sue) for queries and orders.
Harga yang dipaparkan adalah harga biasa. Harga TIDAK terpakai semasa sambutan hari-hari istimewa seperti Hari Ibu, Valentine's Day, Hari Bapa dan seumpamanya.
---